Youth Opportunities Unlimited's Woodshop is proud to offer an extended line of handmade products to the community this Spring!
Youth in skills training under the guidance of our Mentors learn how to safely use the tools and equipment needed to create these high-quality pieces.
TO ORDER: Please email RhondaW@you.ca, indicating which item(s) you would like with the size and type of wood. Please allow up to three weeks of turnaround time for orders.
Free delivery is available within London. HST is not included in listed pricing.
Your purchase will give local youth the opportunity to learn new skills and gain the confidence they will need to flourish in their careers.
To view our full line of products, head to store.you.ca. Thank you for your support! 
Image
Image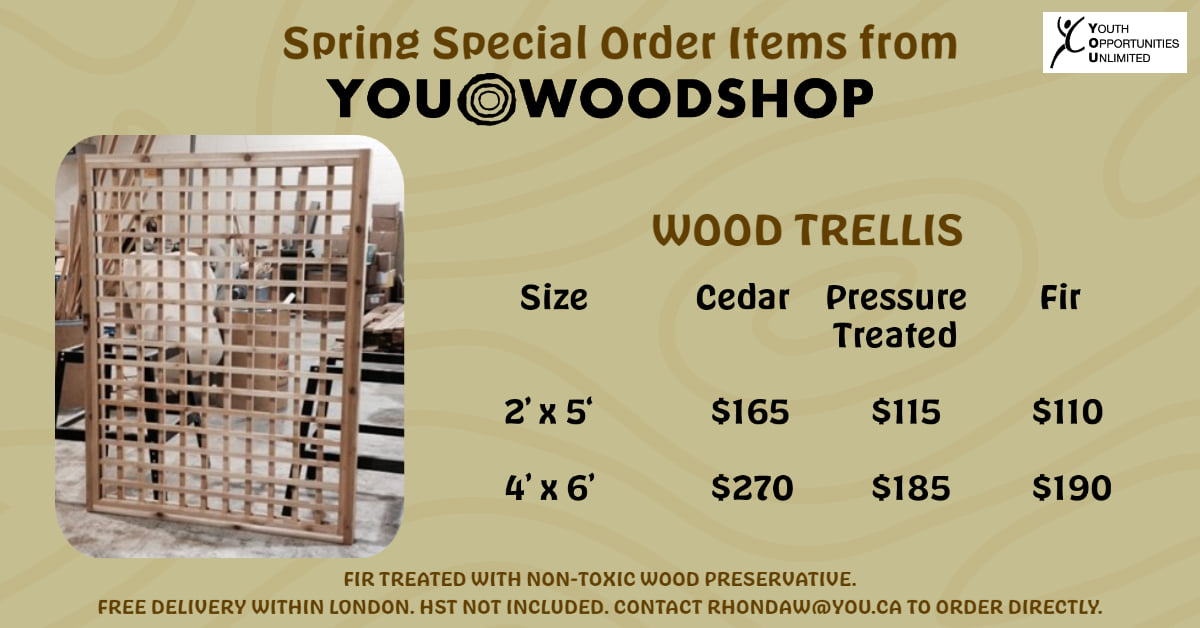 Image