By ordering a meal you are directly supporting youth in our community.
 
Image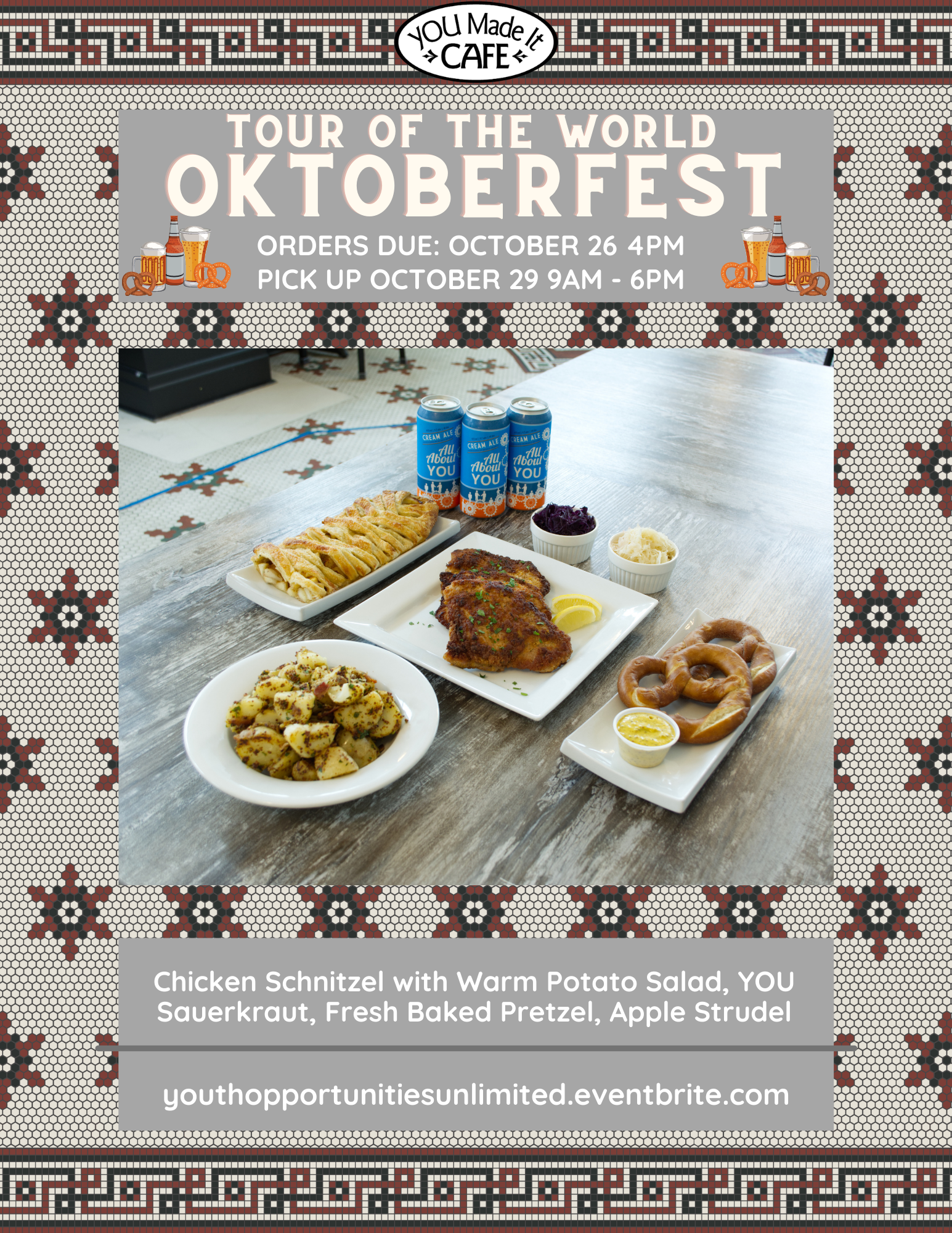 Event Details:
Friday, October 29th, 2021
Place your orders online by Tuesday, October 26th @ 4:00 PM.
Pick-up Times: October 29th, 9:00 AM - 6:00 PM
Menu:
Chicken Schnitzel with Warm Potato Salad, YOU Sauerkraut [18]
or
Tofu Schnitzel with Warm Potato Salad, YOU Sauerkraut [18]
Additions:
Fresh baked pretzel with mustard Dip [6]Apple Strudel [5.5]
YOU Cream Ale [7]
Apple Spread [5.5]Coaster & Jam set with Apple Spread [15]4 YOU beer + coaster set [25]
Note: All meals will be prepared prior to pick-up, and are to be refrigerated until ready to heat and serve! Prior to serving, simply heat meals in oven or microwave.
Donate Now
YOU is looking for donations to help us sustain our youth-based programming. Please consider making a donation at check-out.
What is the Taste of the World dinner series?
Youth Opportunities Unlimited (YOU) highlights the chefs from the YOU Made It Cafe with themed take-out dinners to enjoy in the comfort of your home! By pre-ordering a Taste of the World dinner, you are supporting youth to gain the skills and confidence they need to obtain future employment in our community!
For more information please contact us:
P: (519)432.1112 x 504