The London Home Builders' Association (LHBA) in partnership with The Tricar Group present the 2023 Constructors Cup, Recreational Soccer Tournament with proceeds being donated to Youth Opportunities Unlimited (YOU) – Joan's Place.
"The event filled up fast! It's great to see so many of our members jump at the chance to play not only for the Constructors Cup title, but to support an organization and project that will benefit our wider London community." (Jared Zaifman, CEO of LHBA)
Image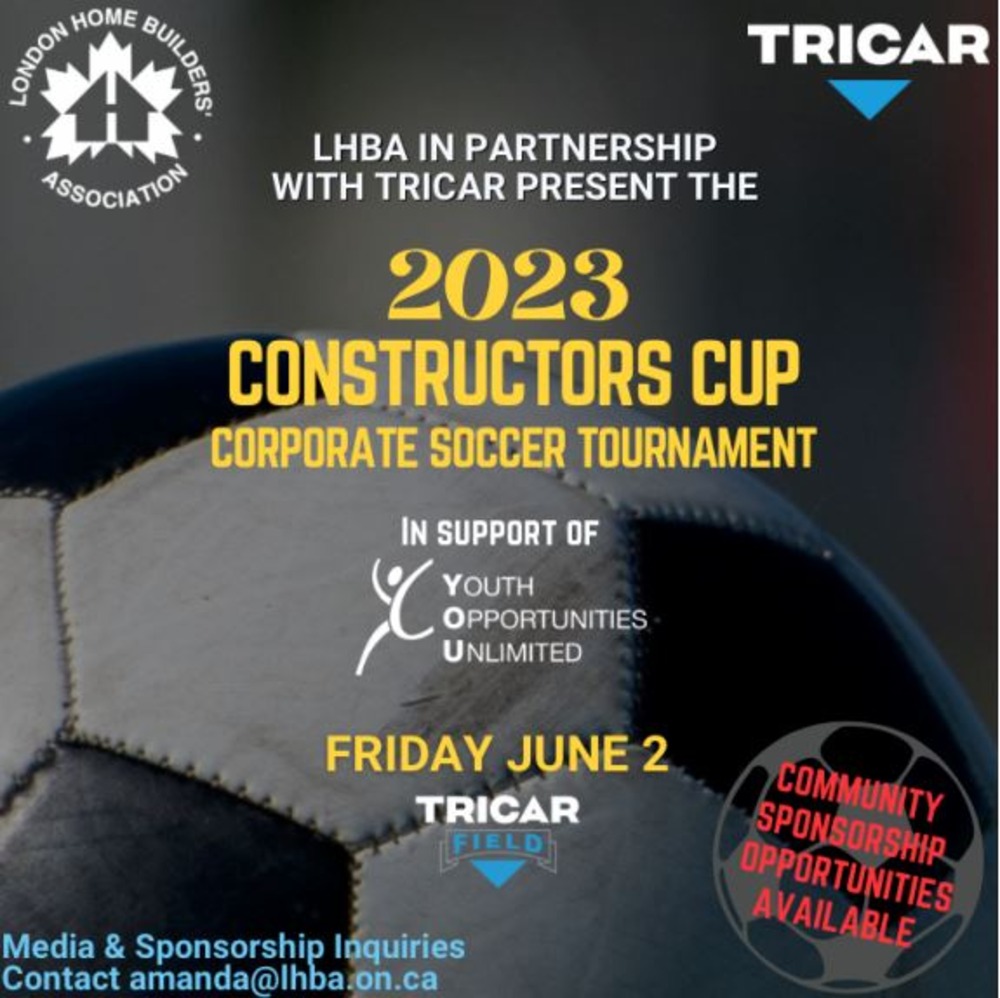 LHBA Members along with friends, family and colleagues, have been invited to register co-ed teams of 14 players to compete for the 2023 Constructors Cup Championship title at Tricar Field in West London on June 2, 2023. The first event of its kind in the LHBA's member calendar, the Association is proud and excited to bring its members together for a day of fun, friendly-competition and fundraising.
The Tricar Group have donated the use of Tricar Field and will host in collaboration with the LHBA. Many LHBA and community members have donated funds, services, and prizes towards the event, to help meet the goal of raising over $10,000 for YOU.
For more details or to express your interest in supporting the event please contact amanda@lhba.on.ca